---
back to courses
Retail skills and values
Develop key communication skills required for those working in retail.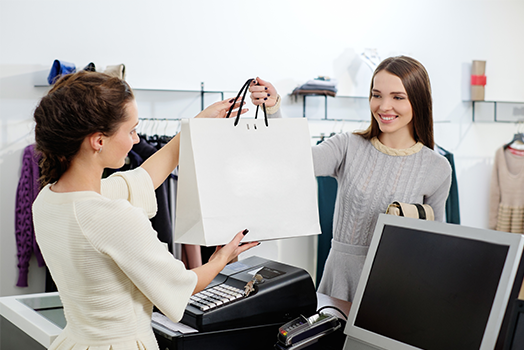 PayPal Buyer protection
Highfield Awarding Body
Mobile device friendly content
Duration: 1 hr
Retakes: Unlimited
Overview
This course gives the learner a good understanding of the need for excellent customer service and communication skills within the Retail sector. It goes on to give useful tips to improve and develop these skills. All videos come with English subtitles.
---
Candidates will undertake an online multiple-choice assessment and will receive a certificate if successful (any certificates from an official awarding body are sent to you via email).
Course Syllabus
First Impressions & Face-to-Face Communication

This chapter starts by outlining the scope and structure of the course and then jumps straight into the learning element of the course with Section One, "First Impressions" and Section Two, "Face-to Face Communication".




Telephone Skills

The chapter begins with Section Three of the course, "Telephone Communication". Here, we explore the importance of good telephone technique and how to develop your telephone skills. Next we move onto Section Four, "Email Communication", and do a similar thing with this alternative communication medium.




Listening Skills

This final chapter begins with Section Five of the course, "Improving Listening Skills". This section explores how careful listening plays an important role in understanding customer needs and delivering excellent customer service. It is followed, not surprisingly, by Section Six. This section discusses the principles that form the foundation of the retail sector.



Obtaining your certificate
You will need to pass a multiple-choice exam at the end of the course in order to gain your accreditation. Once passed, we will send your official certificate by email.
Retail skills and values
Develop key communication skills required for those working in retail.

Buy individual course
Need more than 1 course?
Buy multiple courses