---
Renewing your card under the Construction Skills Certification Scheme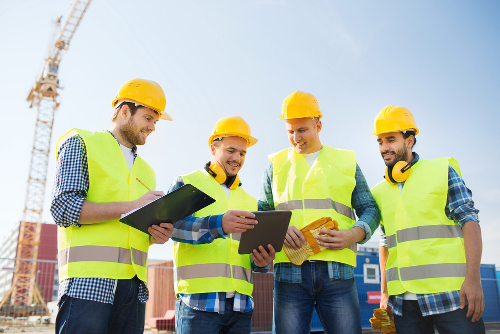 The Construction Skills Certification Scheme - or CSCS - is a training and competency verification scheme that aims to keep those working in construction safe and healthy.
The Digital College can help you and your colleagues quickly renew CSCS cards, without costly time offsite.
Get the right CSCS Card
Firstly, you need to make sure that you get the right CSCS card. This depends on your skills, experience and what your role will be in construction.
We have highlighted the main cards below but other, more specialised, cards are available.
Green: Labourer's card:
For many this card is adequate to provide access to a site. This card can be renewed through training and a CITB test in the same way as your previous card.
Blue: Skilled worker:
As the name suggests this card is valid for those in skilled trades likes plumbers and glaziers. In the case of renewal you will likely already have the required advanced construction qualifications such as a NVQ/SVQ level 2 or a City and Guilds Craft Certificate.
Red: Experienced worker:
This is a temporary card valid for one year for workers with recent experience of construction (CSCS suggest one year in the last three).
Black: Manager
Available to manager occupations with NVQ/SVQ Level 5,6,7 in relevant construction management level qualification or hold a pre-existing NVQ level 4 qualification in construction management.
Trainee/Apprentice cards
These cards cannot be renewed!
We focus on the renewal process for a CSCS Labourer's card (green) below
Renewing a CSCS Labourer's (Green) card
Even if you have had a CSCS card before you will still need to meet the scheme requirements before you can renews. In the same way as obtaining a new card, there are two routes to meeting these requirements:
Classroom training + CITB touchscreen test
Level 1 Qualification (in Construction) + CITB touchscreen test
The Level 1 Qualification needs to be in a construction subject but the good news is that many are lifetime awards so you only have to pass once.
A previous touchscreen test will only be valid for the lifetime of the previous CSCS card. To ensure you pass the touchscreen test we would advise that you prepare and take practice exams. These are perfect for online training!
Online training for CSCS Green Cards
The Digital College offers an online training course and flexible exam system. Study in your own time wherever you may be (as long as you have internet).
Why not have a look at our CSCS Green Card package, which handles the training and application process for you.
Just need a suitable qualification? We have the Level 1 Health and Safety in a Construction Environment
The benefits of online learning in construction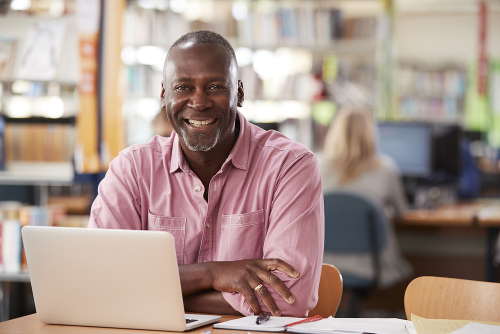 Receive grants from CITB towards eligible courses.
Automatically record staff training records.
Reduce overhead in managing training and assessment.
Deliver learning in classes of one. No need to wait for a classroom to fill up.
The same high quality delivery of training and assessment every time.
Learning can take place anytime and anywhere - the learner just needs to have an appropriate device and access to the internet.
CSCS Green cards online
Get your CSCS Labourers (Green) card the easy way. Train online in your spare time.

The Digital College is proud to support the Building People initiative.
The Building People website provides a central place for careers advice and training for those wanting to work across architecture, engineering and construction (the built environment).
Visit site (opens new window)
Courses for construction
Useful resources