| | |
| --- | --- |
| | Looking for the Scottish Certificate for Personal Licence Holders course? Click here |
APLH Personal Licence Holder Level 2 Award
Get certified to serve alcohol with our 100% online qualification. Take the course and exam at home.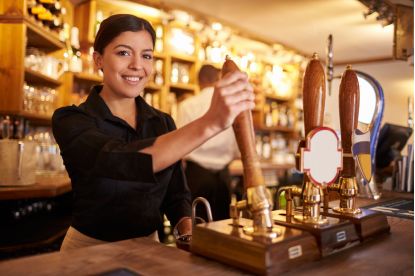 Official RQF Certificate
Awarded by Highfield Qualifications
£99.00 +VAT
Add to Basket
Use our quick form to buy multiple courses
Buy multiple
100% online Qualification
PayPal Buyer protection
Highfield Qualification
Mobile device friendly content

---
This is the official qualification required by local councils for anyone in England and Wales applying for a Personal Licence to serve or sell alcoholic drinks. This delivers the complete training package of online study, practice questions, an invigilated assessment and an official certificate to those that pass this qualification. The certificate can then be supplied to your local council as part of your Personal Licence application.
---
---
Applying for your Personal Licence
You need to apply for a licence from the local council in the country where you live. You may need an address in that country in order to receive the licence. The application requires that you have the "Personal Licence Holder Level 2 Award" qualification.
Not sure how to do your DBS check and council application? We can take care of these for you with our complete Personal Licence application bundle.
More info about applying for a Personal Licence
Course Contents
The course provides a detailed examination of the licensing system in England and Wales and the different types of licences that are available to apply for.
The course includes:
- Narrated video-lessons
- Activities and progress quizzes
- A mock practice test, complete with review facility and a bank of changing questions.
There will be a multiple choice exam at the end of the course which you wil need to pass to obtain your qualification. The exam can be taken online or in a local test centre
Course Sylabus
The course is organised as follows:
Section 1: Introduction to Licencing
Historical context of licencing in England and Wales
Licensing in England and Wales
Understanding alcohol
Section 2: Types of Licence
Personal Licences
Premises Licences
Club Premises Certificates
Temporary Events Notices
Enforcing the law
Section 3: The Licensing Objectives
The prevention of crime and disorder
Public safety
The prevention of public nuisances
The protection of children from harm
Section 4: Exam Preparation
Exam tips
Recap of the course content
Taking the end of course assessment
Obtaining your certificate
You will need to pass a multiple choice exam at the end of the course in order to gain the official qualification. But don't worry - we will ensure that you are well prepared with our revision module and "mock" practice exam.
How does the online training and exam work?
Our online training is provided through video with short progress exams. A full preparation exam is included with the training so you will be ready for the exam.
The online multiple choice exam can be taken on a laptop with a camera in a suitably quiet location. Your activity on the screen and via the webcam is recorded during the whole assessment and reviewed by the examining body.
---
Official RQF Certificate
Awarded by Highfield Qualifications
£99 +VAT
Add to Basket