---
Reduce training costs by up to 80% with online learning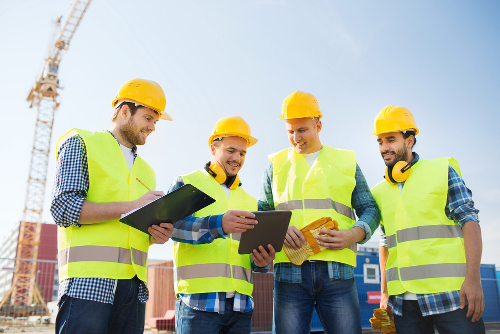 Online learning can dramatically reduce the cost and time required to deliver essential learning to your staff.
See how O'Halloran and O'Brien saved 80% on their training costs.
Read their case study
Get safe. Get productive.
Training staff in the construction industry reduces accidents and absences. It also helps our staff become more productive by minimising the chance of accidents and error and reducing the time taken to complete operations.
Where does online training fit in?
Many businesses are concerned that training is expensive and takes people out of work.
Online training, that is training delivered via a computer or mobile phone, reduces the expense while avoiding the need to send staff offsite for days of training. Instead a simple online learning module can be delivered at the end of the day or during breaks.
And yes, online learning does have a role to play in construction. Many courses in health and safety, best practice and management are more effectively delivered by computer-based training.
What about training records
Doesn't it seem a little bit crazy to keep training records in multiple places: spreadsheets, emails, databases, and of course, your training provider
All customers with The Digital College are eligible for free usage of our training record platform. In this online service, you can keep track of courses, cards/tickets and other certificates - no matter who issued them. What's more you can request to be reminded when a certain card or certificate is coming up to expiry.
Includes CSCS Green Cards!
The Digital College offers an online training course and flexible exam system. Study in your own time wherever you may be (as long as you have internet).
The benefits of online learning in construction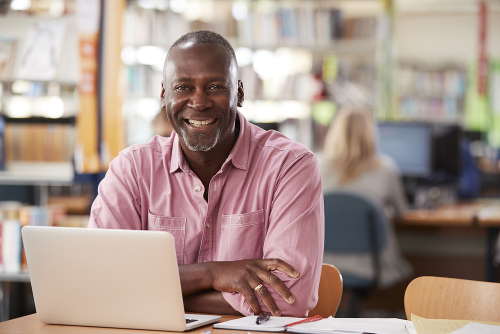 Receive grants from CITB towards eligible courses.
Automatically record staff training records.
Reduce overhead in managing training and assessment.
Deliver learning in classes of one. No need to wait for a classroom to fill up.
The same high quality delivery of training and assessment every time.
Learning can take place anytime and anywhere - the learner just needs to have an appropriate device and access to the internet.
CSCS Green cards online
Get your CSCS Labourers (Green) card the easy way. Train online in your spare time.

The Digital College is proud to support the Building People initiative.
The Building People website provides a central place for careers advice and training for those wanting to work across architecture, engineering and construction (the built environment).
Visit site (opens new window)
Courses for construction
Useful resources