Helping jobseekers acquire skills in Scotland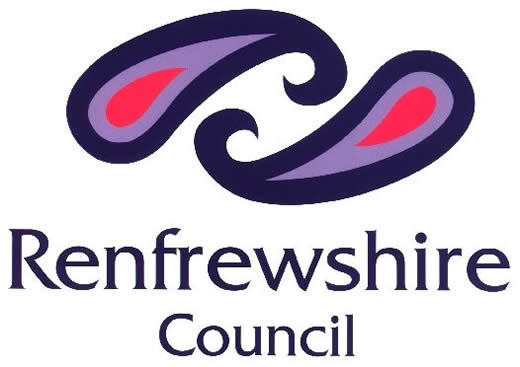 Invest in Renfrewshire is the largest employability service in Western Scotland, providing a complete skills service to both employers and jobseekers.
The Largest Employability Agency in West Scotland
Invest in Renfrewshire is the employability arm of Renfrewshire council. They are a voluntary service working with local businesses and charities to help grow the Renfrewshire economy whilst also finding suitable employment for jobseekers.
Funded by the Scottish Government and the European Social Fund (ESF), their clients range from local housing organisations, mental health charities, the Scottish Government and the Department of Work and Pensions.
They are the largest employability agency in the area, helping jobseekers to acquire the skills and attributes they need to find a job and maintain employment.
They also work with local companies to ensure that their workforce is adequately trained.
Helping Businesses Grow Whilst Finding People Work
Invest in Renfrewshire offers advice and guidance to local businesses, helping them to compete in today's tough economic climate. Their job is to create an environment in which they are comfortable in taking on work placements and additional employees.
They assist companies in attracting much needed investment, helping them to flourish and grow even further.
They also ensure that jobseekers are ready for the workplace, building up their confidence and motivation whilst training them on how to acquire the necessary skills to successfully navigate the job market.

Training is pivotal in employment support
Making sure jobseekers are 100% prepared for the workplace is pivotal to what Invest in Renfrewshire do. As part of their remit, they provide them with adequate learning as well as the right type of skills to enable them to go out into the marketplace and find employment.
The expertise they offer is wide-ranging and tailored to the specific needs of each person. Training, formal qualifications, CV development, job application workshops, interview techniques and work experience are just some of the services they offer their clients to ensure they are fully prepared for work.

Easy to use online learning
In the last few years, they noticed a sizeable uptake in the amount of online learning delivered to their clients. This then took a huge spike during the Covid-19 pandemic, resulting in all their learning going online.
Accepting that they were faced with a number of key challenges, it was crucial that their clients' learning remained relatively unaffected by the upheaval. Despite changes in how they delivered their training, Invest in Renfrewshire were still able to supply quality, accessible packages allowing jobseekers to continue to gain relevant career-related qualifications.
To deliver their online training programmes across Western Scotland, Invest in Renfrewshire partnered with The Digital College as their high level of expertise and friendly customer service has always made them easy to work with. In addition, their trainees found their learning platform incredibly easy to access and operate, helping to create a smooth transition from face-to-face to online learning.
"Always warm and polite, The Digital College's outstanding level of customer service and support is quick and effective whilst also maintaining the upmost professionalism.
Our clients' online learning experience has improved dramatically as a result of their efficiency."
Karen. CSCS Training
The Digital College has provided Invest in Renfrewshire with a number of online courses over the years. One of their programmes - the online 'Level 1 Health and Safety in Construction' qualification course – has enabled a number of Invest in Renfrewshire clients going into construction to gain their Construction Skills Certificate Scheme (CSCS) card.
It was crucial that The Digital College was able to efficiently deliver this training, with most principal contractors and major house builders requiring construction workers on their sites to hold a valid CSCS card.
As a result of the training, Invest in Renfrewshire was able to find suitable placements for all the workers who attended the course/the majority of workers who attended the course. The training The Digital College delivered for their customers was second-to-none.
Accessible learning
The upside to all off this has been that their learning programmes have been accessible to a much wider range of people, with Invest in Renfrewshire subsequently being able to deliver high quality training both in the workplace and at home and they can only see this increasing in the forthcoming years.
Having successfully been able to incorporate online learning into their training programmes, moving forward they believe that blended learning - a mixture of online education and traditional instructor-led teaching - will be the future for their tuition sessions.
Want to learn more about how The Digital College can help your organisation?
See Employability skills and online training