Employability in the North West
The Farnworth Baptist Church plays many important traditional roles in the local community but also offers the less traditional role as a vocational training centre.
Based near Bolton in North West England, Farnworth Baptist Church has run its community building, The Well, since March 2011 and provides many aspects of support for the community including foodbanks, advice centres and The Work Club. This club offers many aspects of support to get people into work; language skills; job hunting advice; and providing the any training and qualifications necessary to get that first job.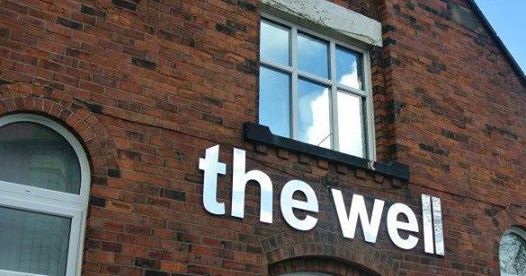 The church found that catering for the varied training and qualification needs was often difficult. Preparing and delivering courses was time consuming and required the appropriate experience. Producing training materials, testing progress and handling the final administration of candidate certification was a further overhead that made these courses unattractive to run when the church's resources could be dedicated elsewhere. Finally, courses held on site needed a sizeable class of attendees, along with volunteer staffing, to make the effort worthwhile.

The church partnered with The Digital College to overcome these challenges. Courses are run and administered online by The Digital College, which frees up the staff and volunteers at the church to work on other projects. As the sessions happen online the church can arrange one-to-one training immediately the opportunity arises, without any commitments to large expenditure to cover the cost of running an entire classroom. The final benefit is that students receive the motivation of receiving an official certificate which can demonstrate skills and competences to future employers.
The church now support around five candidates per month in essential areas such as food hygiene training or construction scheme cards. These basic skills offer a first step on landing a new job. As the system was so easy to use, the church has expanded beyond the initial trial and has started to sell courses to members of the public.
Success, no matter how small, is recognised. For example, the church holds presentation events where Job Club members are presented with their certificates from courses. The accredited online course certificates from The Digital Colleges are a key part of this recognition.
"By working with The Digital College, we have been able to easily offer vocational courses to local people and assist them getting worthwhile jobs. The Digital College take care of all the administration which leaves me and my team to focus on our mission to support the community. The courses have been well received and we view them as an essential stepping stone in the route to landing a job."
Rev John Bradbury
Want to learn more about how The Digital College can help your organisation? See Employability skills and online training